Recruiting For The Leadership Tuolumne Seniors Program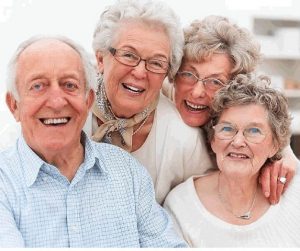 Seniors

View Photos
The Leadership Tuolumne Seniors program is now recruiting local seniors to enroll into the 2017 series of workshop classes.
Alan Silver, a graduate and spokesperson for Leadership Tuolumne Seniors, was Wednesday's KVML "Newsmaker of the Day".
The Leadership Tuolumne Seniors program is a once-a-week series classes over a nine week period that deals with a variety of local topics that include the economics of aging, local government, arts, health, communications and community service opportunities.
This is the fifth year of this program, which begins on September 20th.
The $350 cost of the program includes weekly materials, meals and events.
The 2017 class is open to Tuolumne County residents who are fifty and older. Class sizes are limited to fifteen students.
Leadership Tuolumne Seniors offers seniors an opportunity to expand their personal life's journey. The will learn how services, programs, businesses and organizations operate, function and interact with seniors living in Tuolumne County. Through the Leadership Tuolumne Seniors program, seniors will explore civic engagement opportunities and various ways that they can make a difference in the community.
Here's the 2017 Class and Topic Day Schedule:
Sep. 20th: Orientation
Sep. 27th: Tuolumne County Overview/Government
Oct. 4th: Health and Wellness
Oct. 11th: Public Safety
Oct. 18th: Communications
Oct. 25th: Economics of Aging/Encore Careers
Nov. 1st: Education
Nov. 8th: Recreation & Arts
Nov. 15th: Service and Summation
Nov. 17th: Class Commencement
For more information, call (209) 532-8583 or log on to http://www.leadershiptuolumneseniors.org/
The "Newsmaker of the Day" is heard every weekday morning at 6:45, 7:45 and 8:45 on AM 1450 and FM 102.7 KVML.