Update: Warm Temperatures Bring High River Flows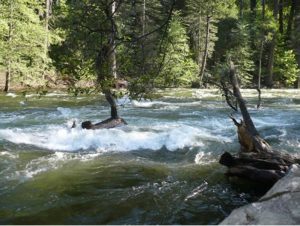 Mercded River in Yosemite, CA

View Photos
The Merced River at Pohono Bridge is forecast to reach flood stage early Tuesday morning.
The California-Nevada River Forecast Center is forecasting the upper Merced River in Yosemite National Park to peak above Flood stage at Pohono Bridge early this week.
The combination of above normal temperatures and rapidly melting snow over the higher elevations of the Sierra during the next several days will bring an increase in water levels and flows along rivers and streams.