Forest Service To Update Groveland Residents On Storm Damage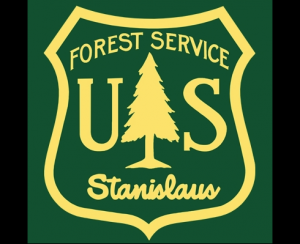 Stanislaus National Forest Logo

View Photo
Sonora, CA – Due to damage from the recent storms, the forest will hold a community meeting next week in Groveland to update the current situation across the Groveland Ranger District.
Representatives from the District and the San Francisco Public Utility Commission will be on hand to provide residents with information about road conditions and access in the area.
"The recent series of storms did significant damage not only to our district and forest but across the region," said Groveland District Ranger Jose Hernandez. "We are working closely with our forest engineering team and other key stakeholders to identify and assess the totality of the damage and develop a plan. We would like to afford the local community an opportunity to come out, get an update, and ask questions."
The community meeting is scheduled for Wednesday, March 29, from 6:30 p.m.–8:30 p.m. at the Groveland Community Hall located at 18720 Main Street in Groveland. Attendees will get a chance to ask questions of Forest Service and San Francisco Public Utility Commission representatives. For more information or questions regarding the meeting, contact Forest Public Affairs Officer Benjamin Cossel at Benjamin.cossel@usda.gov or 209.288.6261.
"Crews with the forest are doing the best they can prioritizing efforts of work with limited resources available across the state," added Hernandez.
Of note, earlier this week, the forest asked the public to help them identify damage and hazards and report them, as detailed here.