Couple Arrested For Elder Abuse In Jamestown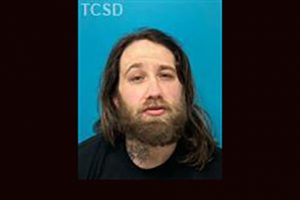 Christopher Miller

View Photos
Jamestown, CA – Two callers reported possible elder abuse to the Tuolumne County Sheriff's Office, claiming that a couple living in the victim's Jamestown home was using fentanyl and selling drugs from the home.
Deputies responded recently to the home in the area of Wigwam Road after the callers reported the elderly victim "did not want them there" and the suspects" had invaded the victim's space and were selling drugs." When deputies arrived on the scene, they found the two suspects, 55-year-old Tracey Johansen and 33-year-old Christopher Miller, hiding in the residence.
A record check revealed Miller has a parole warrant and four misdemeanor warrants out for his arrest related to shoplifting and obstructing a public officer. A search of the home uncovered several items of drug paraphernalia.
During the investigation, deputies learned that Miller had been "buying fentanyl and using the drug within the home in close proximity to the elderly victim," according to sheriff's spokesperson Ashley Boujikian. Miller was arrested for felony transporting a controlled substance, elder abuse, and misdemeanor possession of drug paraphernalia, as well as his warrants. Johansen was taken into custody for felony elder abuse and misdemeanor possession of drug paraphernalia.