State Pulls Back Housing Expectations In Tuolumne County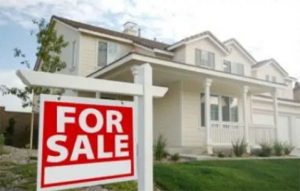 Home sales

View Photo
Sonora, CA — Every five years the state of California puts out a "Regional Housing Needs Allocation" number for how many new homes the state feels a county needs to add based on growth expectations.
Five years ago, it was 655 for Tuolumne County.
However, to the county's surprise, the new number, recently released, is a mere four.
It was discussed at today's Tuolumne County Board of Supervisors meeting.
Asked about what led to the change, the county's Community Development Director, Quincy Yaley, said it likely has to do with the state's changing priorities, such as trying to lower vehicle miles traveled, wanting more mixed-use housing in urban areas, and some additional housing near transit.
The number is used as a basis when counties submit housing elements to the state, and are kind of used as motivation to put housing projects at the top of priority lists.
CDD Director Yaley noted that the low number doesn't have any impact on whether Tuolumne County will be eligible for state housing grants, and it is more symbolic, or a "paper exercise."
However, some of the supervisors took issue with the low number, and pushed to file an appeal, because Tuolumne County is going to definitely need more housing in the coming years.
The low number is a double-edged sword. On one hand, the state is not breathing down your back saying you need more housing, but on the other hand, it can be a nice motivator for counties.
"I don't think we should just sit," said board Chair Kathleen Haff. Adding, "I think it (low number) is egregiously wrong. We have a forward momentum as a county to build houses."
Board members noted that Tuolumne County has challenges related to available homes for healthcare and education workers interested in relocating, and there are many new hospitality and forest product jobs anticipated in the coming years. They include things like the Chicken Ranch Resort expansion and various biomass projects.
While it is more of a higher-level bureaucratic issue, the low number sends a mixed message.
During the public comment period, two community members spoke, local builder Mike Lemke and former county supervisor Randy Hanvelt.
Lemke indicated that higher numbers are sometimes a helpful tool in encouraging "no growth" communities and government entities in the state to approve housing. Hanvelt added that it shows how little the state cares about rural regions, and their future. Both also raised concerns about the inclusionary housing ordinance in the county, related to affordable housing mandates, as something that is a hurdle for housing projects.
In the end, the four board members present (David Goldemberg was absent) agreed to let chair Haff spend a couple of hours with staff to draft a letter voicing concerns about the low number.