Update: Downed Tree Closes Section Of Phoenix Lake Road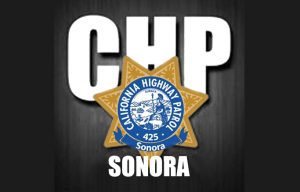 CHP-Sonora-Unit-logo

View Photo
Update at 3:15 p.m.: A section of Phoenix Lake Road shut down by a fallen tree just before 11 a.m. has been cleared, and the roadway has reopened to traffic. Further details on the closure are below.
Original post at 11:50 a.m.: Sonora, CA – A downed tree on Phoenix Lake Road has shut down a section of the roadway, and the CHP reports it will be closed for several hours.
The closure is at the Acorn Drive intersection near Belleview Road and Fern Lane, north of Highway 108. The tree came crashing down just before 11 a.m., blocking Phoenix Lake Road.
Officers are directing traffic around the area, while a crew uses chainsaws to remove the tree. The CHP asks motorists to try to avoid the area if possible. They estimate the roadway will be closed for the next 3 to 4 hours. We'll have an update as soon as the road is cleared of debris and reopened.