Planned Burning To Commence In Columbia State Park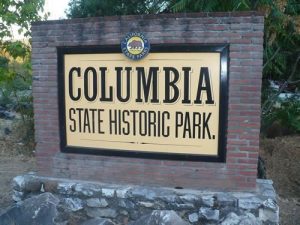 Columbia State Park - Sign

View Photo
Columbia, CA — There is a new effort to increase pile burning at Columbia State park, and it will start next week.
The park reports that it is part of a new Wildfire and Forest Resilience Early Action Program that was created by Governor Gavin Newsom. Hand piles will be ignited starting on Monday, February, 27, and continuing, off and on, over the next several months.
The work will be done in the Historic District, Springfield, Karen Bakerville Trail area, and at 80 Acres (near Italian Bar Road and Pine Log Road). Signs will go up when burning is taking place, and you will want to avoid those areas. The park warns that smoke will be visible at times around the park, throughout Columbia, and into Sonora.