Large Magazine Ban Challenged By Gun Owners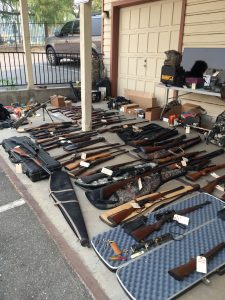 Guns

View Photos
Fresno, CA — A group of California gun owners is challenging the state's ban on large capacity magazines, arguing it violates their constitutional rights.
The federal lawsuit was filed on Friday in Fresno representing seven individuals and four civil rights organizations. The group is seeking to overturn the ban on owning magazines that hold more than 10 rounds and name California Attorney General Xavier Becerra in the suit. Additionally, gun owners are required to give up high-capacity magazines by July 1 are stipulated in newly adopted laws.
California's gun laws are already among the strictest in the nation and these measures significantly tighten them. The group's attorney says the ban violates their Second Amendment right to bear arms by requiring Californians to hand over their magazines amounts to the government taking people's private property.