Calaveras County Leaders Highlight Mentoring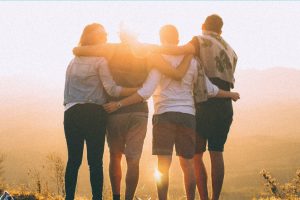 Calaveras Mentoring

View Photo
Calaveras County, CA – Calaveras County leaders want to educate the public about mentoring programs and how they help not only kids, but their communities.
Last week, Calaveras County Supervisors declared January as Mentoring Month to coincide with nationwide efforts during the annual National Mentoring Month.
"This proclamation recognizes the fact that, every day, quality mentoring programs in our rural Calaveras County connect mentors to young people and cultivate relationships that provide crucial support and guidance as they grow and develop into the next generation of leaders," according to Calaveras County Office of Education officials.
Statistics show that one in three young people will grow up without this critical asset, even though research confirms that quality mentoring relationships have powerful, positive effects on young people in a variety of personal, academic, and professional situations. County education leaders added that young people who face risk factors, but who have a mentor are more likely to be enrolled in college than those who do not have a mentor, more likely to volunteer regularly in their communities, and more than twice as likely to say they held a leadership position in a club or sports team.
"Mentoring greatly impacts the lives of young people, and we are always seeking new potential mentors to support our youth," said Kaila Gaffney, Manager of Calaveras Mentoring programs in the Calaveras County Office of Education. "The Calaveras Youth Mentoring Program has over 10 youth waiting for a mentor; Calaveras Mentoring is also looking to recruit young adult group mentors, especially from the Valley Springs area; and CASA is always recruiting dedicated volunteers to support youth involved in court proceedings."
Calaveras County educators provided this list of mentoring programs available:
CASA
A Court Appointed Special Advocate (CASA) is a trained volunteer appointed by a judicial officer to provide advocacy for a child who is under the jurisdiction of the Court due to abuse or neglect. The CASA advocate offers support, guidance, and friendship in a consistent, caring and non-judgmental relationship. Volunteers spend time with children, monitor needed services, and provide child-focused recommendations to the court based on the best interest of the children they serve.
Calaveras Youth Mentoring Program
The Calaveras Youth Mentoring Program was started in 2003 and has paired over 175 1-on-1 matches between volunteer adult mentors and recommended youth in 1st through 12th grade.
Matches spend two hours per week together doing fun activities such as baking, watching movies, spending time at a local park, exploring the county together, or other hobbies that interest them or that they wish to learn together.
Adventures in Mentoring
The Adventures in Mentoring program is for young adults who are interested in learning life skills for successfully 'adulting'. Young adults, volunteer group mentors and staff meet monthly to discuss topics such as finances and banking, college, financial aid, how to apply for, get, and keep a job, or other areas of interest the young adults would like to learn more about. Monthly adventures allow mentees to meet in-person to grow their community in a fun way such as movie nights, college tours, cooking classes, or visiting new destinations outside of the county such as a beach.
FNL Mentoring
Friday Night Live Mentoring matches up middle school students (proteges) with high school students (mentors) to form ongoing, mutually beneficial relationships. Participants build leadership skills, gain confidence in social situations, prepare for high school, and build knowledge and resiliency concerning alcohol, tobacco, and drug prevention. FNL Mentoring is youth led so mentors are introduced to the concept of volunteerism, and practice what it's like to be active leaders in their school and community. Protégés enter their freshman year already familiar with the high school campus and have friendly faces that they can turn to when they have questions or need advice.
For more information on programs or how to become a volunteer, click here.