Stanislaus National Forest Hit Hard By Thieves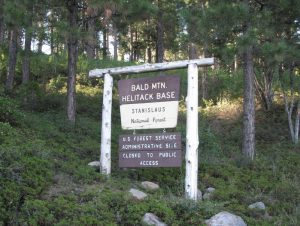 Bald Mountain Helitak Base

View Photo
Sonora, CA — Over the weekend, the Stanislaus National Forest reports that between $40,000 to $50,000 worth of firefighting, aviation, and forestry equipment was stolen from the Bald Mountain Helitak Base off Highway 108.
The building was broken into sometime between noon on Saturday (January 29) and 7:30am on Sunday (January 30). It is in addition to several incidents of theft and vandalism that the Forest Service has had to deal with over the past six months. Catalytic converters were stolen off of vehicles at the main Forest Supervisor's office in Sonora, and there have been break-ins at the Mi-Wok District Office and Summit District Office.
"Fighting fire is a difficult enough challenge without the loss of our equipment," said Stanislaus National Forest Supervisor, Jason Kuiken. "Obviously we will replace the equipment, but this is not something we have a budget for, thus funds will have to come from different program areas meaning the degrading of other services provided by forest staff.
Kuiken adds, "The forest will also need to repair the vandalism to these federal facilities (broken windows, damaged fencing, general clean-up of ransacked buildings).  This too will have an impact on other program areas and the services we offer."
Anyone with information relating to the theft at Bald Mountain Helitak Base, or any of the recent break-ins, is encouraged to contact Stanislaus National Forest Law Enforcement at 530-906-2087.