Longtime Radio Engineer Petter Passes Away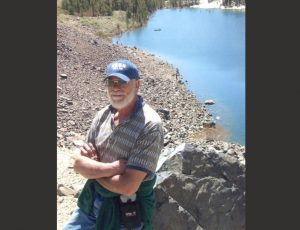 John Petter

View Photo
Jamestown, CA — John Petter, a local engineer, ham radio enthusiast, and friend to many, has died.
Petter, 80, passed away peacefully this past Saturday. He moved to Tuolumne County in 1991, first working for Olsen Technology, and then spending 11 years as Clarke Broadcasting's Chief Engineer, playing an integral role overseeing technical aspects for the radio stations KVML, Star 92.7 and 93.5 KKBN, until his retirement in 2013.
His family says he will be remembered as a "gregarious and outgoing person" who "made friends wherever he went."
He was preceded in death by his beloved wife of 42 years, Ann, and survived by his daughters Libby Zaine and Michelle Petter, grandchildren John and Kate, and partner of 10 years, Pat Pauch.
In recent years, when he wasn't attending concerts and events around the Mother Lode with Pat, he enjoyed spending many free days along the Eastern Sierra Nevada at Virginia Lakes and Saline Valley Warm Springs.
He also had a close group of friends that he met up with weekly for pizza in Jamestown. One of the regulars was Eric Van Dyke, who says, "John was a gentle soul, very knowledgeable about electronics, and would lend you anything. He was always there to help people out and had a smile on his face."
Van Dyke says Petter was also always antiquing, and calling him from yard sales to talk about his finds.
Joanie Max, the Manager of Rawhide Mobile Home Park, where Petter resided during his retirement, adds, "He was an amazing man and a friend to all who lived around him. John would offer his tractor to anyone who needed to use it. He never said no to someone who needed a helping hand."
Petter also made friends, far and near, as an avid Ham radio operator throughout his life.
In recent years, he and Pat also took up bird watching.
A Catholic Mass will be held on Petter's behalf on February 11, at 11am, at All Saints Catholic Church in Twain Harte, and a Celebration of Life will follow immediately after at the Twain Harte Golf Course Clubhouse. In lieu of flowers, the family asks that donations be made to the Mono Lake Committee, a non-profit that works to protect and restore the Mono Basin Ecosystem.