Man Crashes Motorcycle While Drug House Is Busted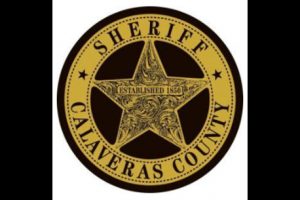 Calaveras County Sheriff's Office logo

View Photo
Burson, CA — A multi-agency drug bust in the 10000 block of Camanche Parkway in Burson led to three arrests on drug and theft-related charges.
SWAT teams in Calaveras and Amador counties were involved, along with the CHP, and the Sacramento County Sheriff's Office Air Operations.
A search warrant was issued following a long-term investigation by the Amador County Narcotics Enforcement Team, and various officials surrounded the premises.
When law enforcement arrived, 43-year-old Timothy Daniel Stuart Jr. allegedly exited one of the many travel trailers on the property. He ignored law enforcement's orders to stop, and jumped on a high-speed motorcycle, and took off. He rode along the long dirt driveway, eventually losing control, and crashing, in an area where deputies were staged. Stuart was then arrested without further incident. The motorcycle was determined to have been stolen.
Two others were also later located on the property, and arrested, 21-year-old Laura Daun Alice Soderhom and 59-year-old Ronald Lynn Clubb.
Confiscated were 2.6 pounds of methamphetamine, 30.6 grams of Heroin, two loaded semi-automatic handguns, a loaded revolver, multiple rounds of ammunition, the stolen motorcycle, and stolen property from the East Bay Municipal Utilities District.