Time Change For Calaveras Supes' Special Meeting On Cannabis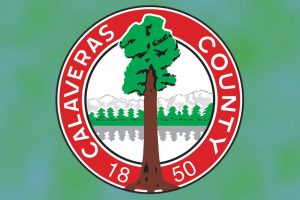 Calaveras County Seal

View Photos
San Andreas, CA — A special session dealing with Calaveras County's cannabis policy calendared for tomorrow has been bumped back an hour.
According to the board agenda made available today, the meeting, which the supervisors at their regular meeting scheduled to begin Tuesday at 9 a.m., will instead commence at 10 in the supervisors chambers (891 Mountain Ranch Road).
The lone agenda item will address adopting a resolution designed to possibly encapsulate several priorities recommended by the supervisors' two-person ad hoc committee on cannabis last week, as reported here.
Among these is to dissolve the committee in favor of having the full board address cannabis policy and to possibly create a new position of Cannabis Control Coordinator (CCC), who would be tasked with providing a single clear line of facilitation, control, oversight and accountability.
As also recommended by the ad hoc committee — namely District 2 Supervisor Jack Garamendi, who supports continued regulation of commercial grows, and District 4 Supervisor Dennis Mills, who seeks a ban — the resolution should include a reaffirming of board priorities with regard to the county's cannabis grow policy. Draft language, according to the meeting documents, point committing to "effective and timely implementation" of specific provisions within the county's urgency cannabis regulatory ordinance, which has been in effect since early last May.
While differing in their views on the local marijuana industry, both Garamendi and Mills emphasized in their report that roughly $2 million — still sitting in county coffers from grower registration fees to cover registration and enforcement costs — needs to be expediently used to process hundreds of cannabis grower permits still in the pipeline as well as to abate an estimated thousand-plus illegal grows.
As part of the agenda item the  board will additionally receive a report from County Administrative Officer Tim Lutz, in which he is expected to address ways and means of setting up the potential new position as well as provide feedback from county departments currently being impacted under the ordinance due to the registration and enforcement processes.