Revised Plan For New Housing Subdivision In Groveland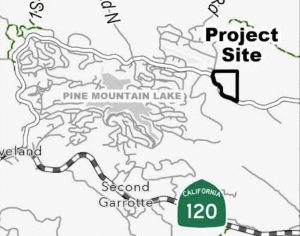 Long Gulch Ranch Proposal

View Photo
Groveland, CA — A proposed zoning change is being reviewed by Tuolumne County leaders for 78 acres of land east of the intersection of Ferretti Road and Clements Road in Groveland.
The Community Development Department says it would change the zoning from "Exclusive Agricultural" to "Residential Estate, Five Acre Minimum." The project, known as Long Gulch Ranch, would split the land into 13 residential lots, ranging in size from 5-10 acres. The project was earlier proposed to split the land into 19 lots, but it has since been revised. The parcels would be served by private wells and onsite sewage disposal systems.
The project is currently going through a public review process that ends on February 28, and it will later go to the Tuolumne County Planning Commission for review and action.