Winter Storm Impacts Temporarily Closes Bear Valley Ski Resort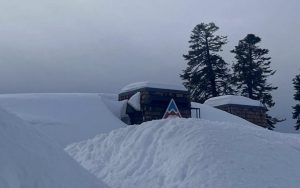 Bear Valley

View Photo
Alpine County, CA — Bear Valley Ski Resort announces it will be closed today due to ongoing cleanup from the recent storm system.
The resort received 68 inches of snowfall over the past 72 hours and 29 inches over just the past 24 hours. Complicating matters, the CHP has closed Highway 4 half a mile east of Camp Connell due to needed snow removal, so many employees are unable to travel to and from the resort this morning.
Bear Valley will be reopening on Wednesday.
Meanwhile, Dodge Ridge Ski Resort in Tuolumne County will be open today.