Wanted Man Turns Himself In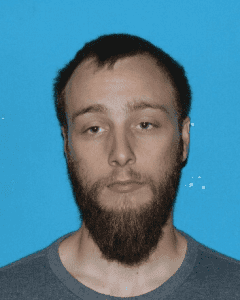 Bryce Hendren, TCSO Booking Photo

View Photos
Sonora, CA — A 21 year-old Sonora man wanted on several charges, including assault with a deadly weapon after leading Tuolumne County Sheriff's deputies on an early-morning vehicle pursuit, has turned himself in.
According to sheriff's spokesperson Sgt. Andrea Benson, within a half hour after law enforcement officials posted information the suspect, Bryce Hendren, called the sheriff's office and was subsequently arrested at his home and booked into the Tuolumne County Jail. "We commend him for turning himself in peacefully," Sgt. Benson notes.
She recounts it was just after 2 o'clock this morning when a deputy spotted a 1998 tan Ford Explorer on Rawhide Road in Jamestown and attempted to make a traffic stop on the driver for speeding and for a broken headlight on the vehicle. Minutes earlier other deputies reported seeing the SUV traveling at a high rate of speed along the same road. When the driver failed to yield a vehicle pursuit ensued.
As Sgt. Benson reports, the driver turned into the Rawhide Saloon parking lot, executed a U-turn and then accelerated his SUV at deputies, hitting one of the pursuing patrol vehicles. The chase ended at the intersection of Mono Way and Greenley Road when the man exited his vehicle and, despite a perimeter search of the area, managed to flee on foot.
It was a records check of the Explorer's registration that revealed it was owned by Hendren, who purchased it in January. A deputy who had earlier gotten a good look at the fleeing driver was able to view images of the vehicle's owner and confirm the identity.
As officials sought Hendren they stated he was being charged with two counts of assault with a deadly weapon on a peace officer; felony vehicle evasion; driving on a suspended driver's license; also for failing to install a court ordered ignition interlock device.