Growing Interest In Downtown Sonora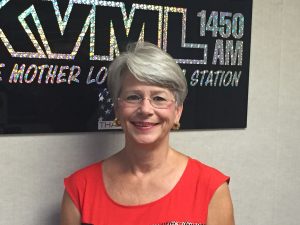 Connie Williams

View Photos
Sonora, CA — Sonora's Mayor Connie Williams will give an update on Vision Sonora, recent business activity, infrastructure projects and other hot button topics in the city.
Williams will be the guest on Mother Lode Views this weekend. Williams says there is a renewed energy in downtown Sonora that was missing a few years ago, as several new businesses are taking up space in once vacant buildings. Williams will talk about some of the factors she believes are leading to an uptick in business activity, and also share some of the latest figures when it comes to sales and transient occupancy taxes.
On the issue of Vision Sonora, she will provide the latest information on projects that are currently funded, and others that are in the long-term planning process.
She will also give an overview of what happened at this week's special city council meeting on marijuana rules and regulations, and give the latest details on the city's efforts to purchase the needed property to widen the Mono Way and Greenley Road intersection.