TCAR Critical Of "NIMBY" Movement: Calls For Responsible Growth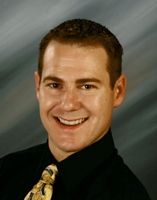 Adam Wilson

View Photos
Sonora, CA — The President of the Tuolumne County Association of Realtors has authored a new myMotherLode.com blog in support of projects that have the potential to enhance economic vitality and the quality of life in Tuolumne County.
The blog by Adam Wilson, TCAR President, is entitled "TCAR Supports Responsible Growth." Wilson writes, "Building at higher densities in the appropriate locations is vital to the realization of many smart growth goals, including the provision of greater choice and affordability in housing."
The blog is also critical of what he deems as the "NIMBY movement," which stands for "not-in-my-backyard." He says by not allowing viable infill and mixed use projects, it encourages scattered and disjointed development.
You can read the entire blog by clicking here.