McClintock Has Concerns About GOP Healthcare Plan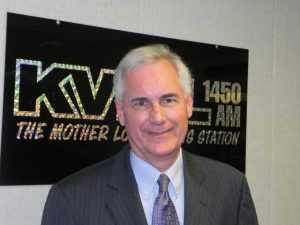 Tom McClintock

View Photos
Washington, DC — Congressman Tom McClintock tells Clarke Broadcasting he has not made a decision on whether he will support current Republican led efforts to replace the federal Affordable Care Act.
McClintock says, "I have serious reservations about the way they're approaching it through a process called reconciliation. Reconciliation is actually a budget process that does not allow us to remove all of the vestiges of Obamacare and to replace it with a fully functioning market in which people will have a wide range of choices at the lowest possible cost, and to assure that these plans are within the reach of every family."
McClintock adds that he is also waiting to review the Congressional Budget Office report analyzing the proposed GOP plan, which is expected to be released early this week.
McClintock concludes, "I am wrestling right now with whether the half-step they can take through reconciliation will be enough to establish a much better system than the one we have today, for the vast majority of people. I think it will, but I'm still looking at it."
Some main points of House Republican legislation are removing the requirement to purchase health insurance, rolling back the expansion of Medicaid insurance for lower income residents, and replacing subsidies within the Affordable Care Act with fixed tax credits for people to buy health insurance on the open market.
McClintock, a Republican, represents District Four, which includes the Mother Lode and Sierra Nevada region.
This week President Donald Trump used his Presidential weekly address to talk about why he feels there is urgency to approve the legislation. Click here to read. Last week Democrats used the weekly address to criticize the plan, arguing that it will result in higher premiums and fewer people covered. Click here to read.