What Happened to 'Vision Sonora'?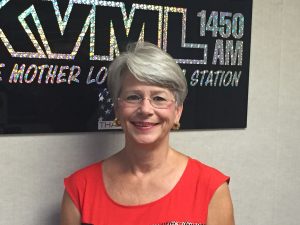 Connie Williams

View Photos
'Vision Sonora' has been a bit inactive lately. Connie Williams, The Mayor of Sonora, explained why.
Williams was Wednesday's KVML "Newsmaker of the Day".
"Vision Sonora is pretty much at a stop gap right now even though the plan was completed in December of 2013 and was adopted by the City Council," said Williams.
Mayor Williams continued, "We continue to go after grant dollars and we have not been as successful as what we would have liked to have been to receive those grant dollars. Until we get money to do the projects that are in the plan, it will take a little bit more time.
"The things that are completed are the design for the new bathroom, so we're just waiting on dollars for that. We do have an account set up at the Sonora Area Foundation, so if anyone would like to contribute in any way to that fund, it would be most appreciated.
"The other project is the completed design for the transit project which is on Washington between Church and Stockton Street.
"The City Council did allocate some dollars to freshen up our trash cans. We added more trash cans and put in recycle cans. By the end of January, people will start to see new benches. Slowly, the current green metal benches will be going away and they will be repaired and coated in black.
"The Vision Sonora committees will continue to market and go after grant dollars and as long as I'm on the Council, my goal is that the the Vision Sonora Project will not be put up on a shelf to collect dust. This was the community's plan and it was what they asked us for. We want to move forward. It is slow. It is a $10 million dollar plan and the general fund does not have $10 million dollars in it."
Shortly after arriving in the Mother Lode, Williams became involved in the community. Williams became tired of hearing others complain about why decisions were made about certain county issues.
"Rather than sit back, I put my name in the hat to become a Tuolumne County Planning Commissioner. That way I could become directly involved in the areas of land use planning and the decision making process there," said Williams.
Williams said that the heartbeat of Tuolumne County is Sonora and her passion began to lean that way, which is why she ran for one of the city council seats in 2012. The Mayor of Sonora is an appointed two year term.
The "Newsmaker of the Day" is heard every weekday morning at 6:45, 7:45 and 8:45 on AM 1450 and FM 102.7 KVML.