McClintock Praises Trump's Cabinet Picks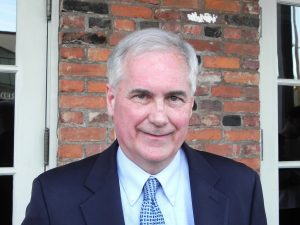 Tom McClintock

View Photos
Washington, DC — The Mother Lode's Congressman, Republican Tom McClintock, has glowing reviews about President-Elect Donald Trump's choice of cabinet members.
In a recent interview with Clarke Broadcasting, McClintock said, "As you look at the broad appointments that the President has made…this is going to be the best cabinet in my lifetime…and that includes the administration of Ronald Reagan."
In relation to issues specifically facing the Sierra Nevada region, McClintock noted that he likes Trump's selection to oversee federally owned land and resources. Congressman Ryan Zinke of Montana was picked to lead the Interior Department.
McClintock says, "I served with Ryan on the House Natural Resources Committee. He's a former Navy Seal and a real no-nonsense guy. He intimately understands the problems of the West with respect to federal land policy and I think he is an absolutely superb pick."
Other high profile selections have included Exxon Mobil CEO Rex Tillerson as Secretary of State, former Texas Governor Rick Perry as Secretary of Energy, CKE Restaurants CEO Andrew Puzder as Labor Secretary, retired General James Mattis as Defense Secretary, Dr. Ben Carson as HUD Secretary and former Goldman Sachs Executive Steven Mnuchin as Treasury Secretary.