Keys To Preventing Theft During Holiday Season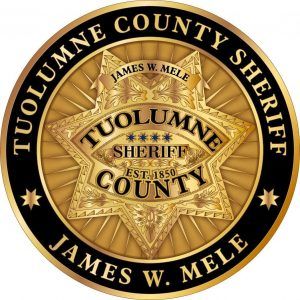 Tuolumne County Sheriff's Office

View Photos
Sonora, CA —  As we are in the midst of the holiday shopping season, the Tuolumne County Sheriff's Office has some tips for keeping arriving packages out of the hands of thieves.
As gifts start to arrive on porches, it can be easy for criminals to take advantage of the situation. The Tuolumne County Sheriff's Office has put together the following list of tips for receiving gifts in the mail:
1. Pick it up at your local post office.
USPS, FedEx, and UPS all offer a service to hold your package at their facility, letting you decide when to pick it up. USPS's Package Intercept program will redirect a package that hasn't been delivered yet to your local post office or to any other domestic address. UPS can hold your package for up to five days free of charge, and FedEx will do the same.
2. Keep a camera pointed at your porch.
Security cameras can work wonders for your peace of mind: not only do they deter potential thieves, you can also check if there are any packages sitting on your doorstep from anywhere, at any time. If your package is stolen, security camera footage of the thief can go a long way toward helping police catch them. You can also record and keep evidence if your package is mishandled or damaged.
3. Use signature confirmation.
If you have something expensive on the way, ask your sender for signature confirmation. This ensures that the package will be delivered into your hands and not left out in the open. When you aren't at home to sign, the delivery service will keep your package at your local post office or facility for pick up. Requiring a signature on your delivery can also help in disputes with the deliverer, just in case any problems arise.
4. Leave delivery instructions.
Your delivery drivers will accommodate special requests, such as leaving the package on your back step or putting it someplace out of sight. They'll also typically make a note of your request so future deliveries will be left in the same place. Thieves are usually opportunists, and they like to get in and out as quickly as possible. Making your package more difficult to find can help deter any potential thieves.
5. Deliver to your workplace.
If you can't be at home during the delivery, have the package delivered to your workplace instead. UPS, USPS, and FedEx all deliver to business addresses during their business hours, and unless your workplace strictly forbids it, you should be able to receive your packages during the day.
6. Use A package tracking app.
Both UPS and FedEx offer a handy Web app that helps you to keep close track of your incoming packages. When you sign up with UPS's My Choice, you can receive instant delivery alert texts that tell you when your package is due that day. You can also redirect your package or reschedule delivery for a more convenient time. FedEx's Delivery Manager will set the delivery time of your package or redirect to another address for a fee but will also send you notification texts and hold your delivery at a FedEx location for free.
7. Redirect your package to a neighbor or relative.
If you can't be at home, find someone who can be and ask them to receive your package for you. If you have a close neighbor or family member who lives nearby, ask if they would be willing to hold onto your delivery for you.
8. Post a warning sign.
Signs for security systems can be a great deterrent for thieves. The threat of being monitored will often stop potential thieves who don't want to be identified. These warning signs can help protect your packages and your whole house as well. A functioning security system can deter thieves all year round – take a look at our home security system finder to see what your home security options are.