Calaveras Rabies Case Prompts Warning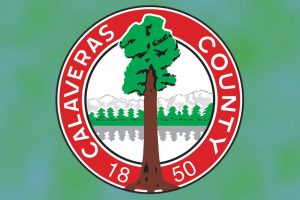 Calaveras County Seal

View Photos
San Andreas, CA — Earlier this month a dog tested positive for rabies in Calaveras County, so the county's public health and animal services departments are putting out a list of reminders to residents.
The source of the exposure is unknown, but the county notes the dog did not have current vaccination to provide protection from the rabies virus. The humans that came into contact with the dog are being treated as a preventative measure, but those individuals have not tested positive for rabies.
"Rabies vaccinations and awareness are the best defense" says Henning Schreiber, Animal Services Manager. "Owners need to remember the importance of having their pets vaccinated and to follow-up with required boosters as recommended by their veterinarian to keep their pets and families safe."
Indoor animals should also receive this vaccine as bats can be discovered by pets in the home, according to county officials.
In addition to the vaccination, the county reports there are several steps residents can do to protect themselves and pets. You can read the list below:
• Avoid contact with wildlife and animals you do not know.
• If you are bitten:
-Wash the bite thoroughly with soap and water
-Seek medical attention
-Contact Animal Services so the wildlife can be tested
• Contact Animal Services and your veterinarian if your pet has been exposed to a skunk, bat, raccoon or other wildlife.
• If a bat is in your home and there is a chance it was in a room with a child, or had contact with another person or pet, do NOT let it out. Contact Animal Services for testing.
Calaveras Animal Services will be holding a rabies vaccination clinic on December 11. For more information, call 209-754-6509. The date and time have not yet been released.