Tuolumne County Hires New CRA Director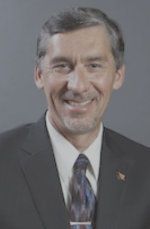 David Gonzalves

View Photos
Sonora, CA – Tuolumne County has hired a new Community Resources Agency (CRA) Director, who is a Merced native but owns a home in Twain Harte and brings 26-years of county and city administrative experience to the position.
David Gonzalves who has been the Director of Development Services for the City of Merced since 2009 has been hired as the county's new CRA. As reported here, he takes over for retiring director Bev Shane who has been with the county for 36 years. Gonzalves remarked that he is excited and thrilled to be taking over the job but knows he has some big shoes to fill, "I am going to be meeting with her [Shane] and talking with her to gather her thoughts and her approach to a lot of things and see what she thinks needs to be done or continued or any opportunity for changes."
There were 22 candidates vying for the CRA job. Gonzalves was the top ranked candidate. He also had high praise from government officials, co-workers and the Merced business community regarding his character, competence and ability to work with others. Gonzalves' experience includes a five year stint as a Merced County Assistant Planning Director. His top priorities, "Getting to know the community and my staff," says Gonzalves, adding, "One of my strong suits is to listen, to hear and to develop good strategies that work of the community or a period of time."
The Board of Supervisors is set to approve his employment at its December 6 meeting. Gonzalves' first day on the job is January 3. His annual salary will be $152,590 plus benefits.