Sonora Leaders To Hear Opinions About Consolidating Law Enforcement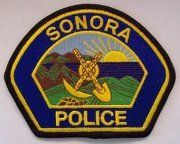 Sonora Police Seal

View Photos
Sonora, CA — The Sonora City Council has indicated there is no real interest in consolidating the Police Department with the Tuolumne County Sheriff's Office, but city leaders will still allow the public to weigh in on the idea.
A public hearing, to gauge potential interest from the community, is on tonight's city council agenda. If the city wants to investigate the possibility, now would potentially be the ideal time, given the pending retirement of Police Chief Mark Stinson.
Also today the city will discuss approving an agreement with local company Level One Web Design regarding a planned overhaul and upgrade of the city's website. The contract would be for around $13,900. In addition, the city will talk about whether to approve a $38,800 contract with Koff and Associates to complete a comprehensive compensation and classification study related to city government.
Tonight's 5pm meeting at City Hall is open to the public.