McClintock And Others Outraged Over Enlistment Snafu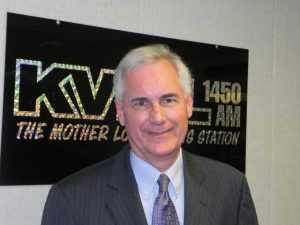 Tom McClintock

View Photos
Several lawmakers are voicing out against the Pentagon ordering thousands of California National Guard members to pay back bonuses and student loan aid.
The Associated Press reports the National Guard offered up to $15,000 in cash or loans for many individuals that reenlisted during the height of the wars in Iraq and Afghanistan. The bonuses were wrongly given out by so-called "bad actors" that were working for the National Guard at the time, and they have been replaced with leaders now trying to resolve the issue. Nearly 10,000 California National Guard members have been ordered to repay the bonuses.
Upon hearing the news, Republican Congressman Tom McClintock, who represents the Mother Lode area, quickly put out a statement, reading, "The reports that the California National Guard is demanding repayment of bonuses offered as enlistment incentives is one of the most outrageous injustices I have ever seen.  These men and women acted in good faith and responded to incentives that were promised to them in small compensation for their service.  For the government now to renege on that promise is dishonorable, despicable and shabby."
McClintock encourages anyone in his district who has been ordered to repay an enlistment bonus to call his office at 916-786-5560 so he can help see that "this injustice is corrected."
In addition, District 5 Republican Assemblyman Frank Bigelow is one of 28 lawmakers that signed a letter to the Secretary of Defense yesterday asking for federal officials to "waive these repayments." It adds, "Reclaiming reenlistment bonuses punishes soldiers for the failures of government bureaucracy."
Others who have come out in opposition to requiring soldiers to repay bonuses include both of California's US Senators, Diane Feinstein and Barbara Boxer.