How To Safeguard Against Identity Theft From Sonora Police Chief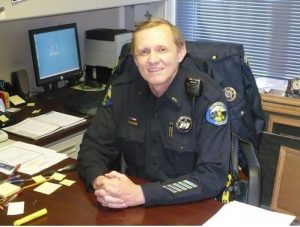 Sonora Police Chief Mark Stinson

View Photos
Sonora, CA — Sonora Police Chief Mark Stinson has plenty to say about scams that seek out your cell phone, bank account or the last four social security numbers. Identity theft occurs when someone uses your personal information without your consent, or knowledge, for financial, as well as other gains. Over the next few weeks Chief Stinson's detailed advice about how to handle one of the fastest growing crimes in America will be featured in our blog section.
Chief Stinson notes "identity theft is becoming more and more prevalent in the Mother Lode." He states nationwide an estimated 12 million people were the victims of identity theft in 2015. He stresses, "it can happen to anyone at any time," and adds, "while no one is safe from identity theft, there are steps you can take to lower your risk." The biggest step is never to respond to messages asking for personal information, by phone, by email, or text message until you have independently verified the source.
Stinson's blogs will detail several different forms of identity theft including cyber scams and a newer and growing variety of crime called Synthetic Identity Theft. Synthetic Identity crimes involve creating a fake person using someone else's information. Stinson will also share how to identify a theft if it is happening. A recent report of a theft in progress to the Tuolumne County Sheriff's Office had a happy ending as reported here. 
More details are in Chief Stinson's blog here.
Stinson joined the Sonora Police Department in 2005, and he became the Chief in 2008. As reported in September Stinson has notified the city council he plans to retire at the end of this year.