Local Men Arrested Near Valley Springs Face Multiple Felonies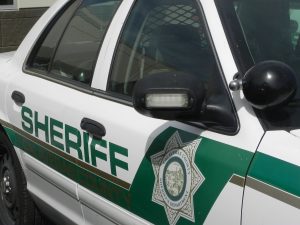 Calaveras County Sheriff

View Photos
San Andreas, CA – Today two local men that San Joaquin law officials have been seeking for two weeks in connection with a large bar fight were arrested by Calaveras deputies.
According to Calaveras Sheriff's Office Captain Jim Macedo, deputies bearing warrants arrived in the 11000 block of Main Street in Jenny Lind, west of Valley Springs, to a potentially sketchy situation. "We had a house surrounded and a subject inside that was refusing to come out," he states. He further recounts that the man eventually came out and was taken into custody. The second subject, who arrived during the incident, turned himself into authorities without issue.
The two men have been identified as Nicholas C. Kohring and Enrique J. Espiritu. Sharing more case details, Capt. Macedo states, "Both are local residents wanted in relation to multiple felony charges — involving a disturbance, a large fight and assault with a deadly weapon and firearm crimes — that occurred in a bar in San Joaquin County." He adds, "During the incident, one of the females who was with subject Espiritu was attacked by a pit bull dog — and bitten while we were at the scene. So she received some injuries and that is why a medic was called to the scene." The captain confirms that Kohring is noted mixed martial arts fighter Nick Kohring.