Too Many Turning On The Tap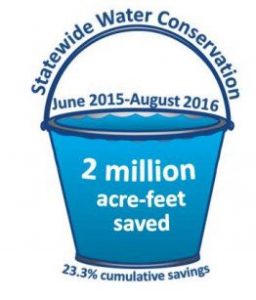 Statewide water conservation

View Photos
Sacramento, CA — Water conservation is dropping statewide despite California's lingering drought and that could force the state to bring back mandatory rates.
On Wednesday, the State Water Resources Control Board reported Californians saved less than 18 percent in August, down across the state by nearly 10 percent from last year. Board Chair Felicia Marcus charged some districts' conservation measures have slipped more than seems prudent. As reported here, earlier this year state regulators lifted mandated savings and turned over conservation standards to local districts.
The Mother Lode's water use followed the state's trend.  Tuolumne Utilities District customers saved over 18 percent this past August compared to conserving nearly 39 percent last August. Groveland Community Services District, which conserved over 12 percent in August this year more than doubled the savings to nearly 30 percent last August. Calaveras County Water District cut back water use by just over 34 percent in August of 2015 but fell to almost 12 percent this August.
Officials warn that if the trend continues, state-mandated requirements of up to 25 percent may make a comeback.