Tuolumne County Leaders To Talk Housing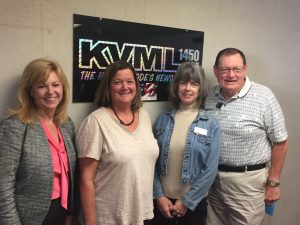 Bev Shane, Sheila Shanahan, Kathie Burby and Randy Hanvelt

View Photos
Sonora, CA — Housing trends, notably concerns about an increasing lack of affordable housing, will be the focus of this weekend's Mother Lode Views.
Guests will include Tuolumne County Supervisor Randy Hanvelt, Community Resources Agency Director Bev Shane, the county's Housing Program Coordinator Sheila Shanahan and Tuolumne County Association of Realtors representative Kathie Burby.
Several angles will be discussed by the panel. They include recent home and rental prices, new projects currently being reviewed by county staff, the county applying for a $3.4-million grant to help rehabilitate the Tuolumne Apartments, and an overview of Measure K, a local November ballot measure, related to affordable housing.