Two Charged For Illegal Grow, Attempt To Flee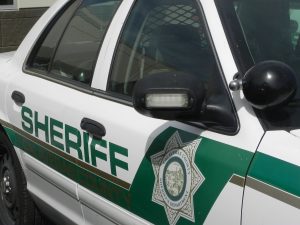 Calaveras County Sheriff

View Photos
San Andreas, CA — Enhanced compliance and enforcement activities with this season's marijuana harvest underway in Calaveras County resulted in two arrests Monday.
The two arrested men are identified as Trinidad Gonzales Esparza, 44, with a Yakima, Washington address, and Jose Guadalupe Hernandez Perez, 28, of Bakersfield.
According to Calaveras County Sheriff's spokesperson Sgt. Anthony Eberhardt, just after 10 a.m. the men were arrested in Burson in the 5900 block of Albert Lane in conjunction with an illegal grow of 155 marijuana plants, which were subsequently eradicated. Based on a value of $3,000 to $4,000 per plant, the grow might be valued at over a half-million dollars.
Both men now each face a felony possession charge as well as a misdemeanor offense of resisting arrest by attempting to flee the scene.