Governor Brown Signs Birth Control Bill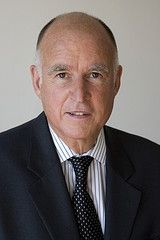 Jerry Brown

View Photos
Sacramento, CA — California's Governor has signed legislation making it easier for women to receive doctor prescribed hormonal contraceptives.
SB 999 will allow pharmacists to dispense a 12 month supply of birth control at a time, as opposed to the current three month limit. The bill also requires insurance companies to cover the costs of a 1-year supply. It takes effect on January 1st.
Another healthcare related bill signed by the Governor today, AB72, prevents "surprise medical bills" from doctors not covered by a health plan. For instance a hospital may accept a patients insurance plan,  but once admitted the patient may need to see a specialty doctor that is not covered. Common instances have been radiologists, pathologists and anesthesiologists. The bill will create a flat rate for doctors to be paid in those circumstances.