Survey Targets Mother Lode Economic Challenges And Opportunities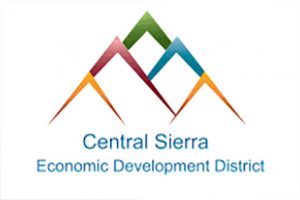 Central Sierra Economic Development District logo

View Photo
Sonora, CA – A new survey targeting the Mother Lode's economic challenges and opportunities will be used to strategize for the future.
The confidential ten-question online survey includes questions related to important assets, what challenges need to be addressed, and how to improve long-term economic stability. It is being put out by the Central Sierra Economic Development District (CSEDD), in conjunction with the North State Planning and Development Collective at California State University, Chico and Chabin Concepts. These groups are in the initial phase of updating the Comprehensive Economic Development Strategy for the five-county CSEDD region. It serves Alpine, Amador, Calaveras, Mariposa, and Tuolumne counties, along with the cities of Sonora and Angels Camp.
Organizers are seeking feedback from a cross-section of the community to get a good cross-section of the region to learn as much as possible regarding the local economies. The online survey can be found here. Those who would like a paper copy of the survey can contact Vicki Doll, Chabin Concepts, at vicki@chabinconcepts.com or 530-345-0364.
The EDD assists in establishing a strategic blueprint or economic development roadmap for regional collaboration, known as a Comprehensive Economic Development Strategy (CEDS). It is a strategy-driven plan for regional economic development, according to district officials. They added, "A CEDS is the result of a "regionally-owned" planning process designed to guide the economic prosperity and resiliency of an area or region. It provides a coordinating mechanism for individuals, organizations, local governments, and private industry to engage in a meaningful conversation and debate about the economic direction of their region."
For more information about the economic strategy plan, contact David Thoeny, Executive Director, Mother Lode Job Training/Central Sierra Economic Development District at (209) 536-4501 or email dthoeny@mljt.org For more information about Economic Development Districts in general and how they are designated, click here.