Sonora Valero Changing Companies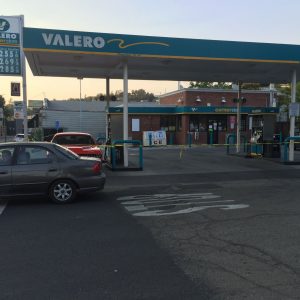 Valero Gas Station under new owners

View Photos
Sonora, CA —  Commuters may have noticed the yellow tape roping off the pumps and the closed sign on the door while the Valero Corner Store gas station at the intersection of S. Washington and Gold streets was shut down on Tuesday to allow for the new owners to set up.
New Owner Param Gill says they are thrilled to be in Sonora. She outlined how the sale came about, "As a parent company Valero Corporation sold their stores to 7-Eleven parent company SEIFS, they are transitioning the stores keeping them Valero stores for now but it will be a transition in the next two or three months trying to figure out what they are going to have in the stores." SEIFS is based in Dallas, TX.
Gill notes they want to keep it a little neighborhood store. With regard to employees, under Valero there were six employees, currently only two remain.  The four that left chose to leave due to a loss of benefits. Gill says they are looking to add more employees in the coming months. The 24 hour gas station was opened for business as usual on Wednesday morning.