Gas Prices Falling During Summer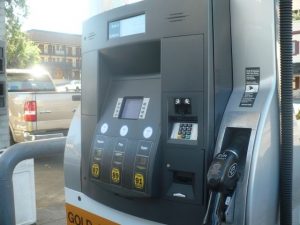 Stock Photo Gas pump

View Photos
Sonora, CA — California's average gas price dropped 22-cents over the past month, during the heat of the summer travel season.
AAA of Northern California reports that regular unleaded is averaging around $2.66 per gallon. The price drop is being attributed to strong global oil production and a strengthening US dollar. California still has the highest gas prices in the nation due to taxes placed on fuel and state rules calling for a more environmentally friendly blend than other states.
AAA spokesperson Cynthia Harris says, "Provided the next month does not bring a major market-moving event, like a major hurricane or escalating geopolitical tensions overseas, prices are likely to remain at relatively low levels."
AAA reports the lowest average price in Northern California can be found in Marysville, where regular unleaded is $2.25 per gallon. The highest prices can be found in South Lake Tahoe at $2.91 per gallon and San Francisco at $2.83 per gallon.
The myMotherLode.com gas price section shows that regular unleaded is selling in Sonora from $2.29 to $2.49.
Meanwhile, the national average price is $2.12 per gallon, which is the lowest it has been on this date since 2004.