Jamestown Arrest For Trespassing and Resisting Arrest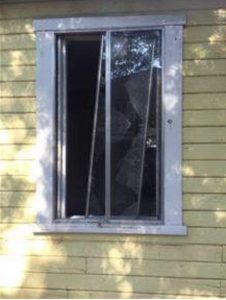 Jamestown Trespassing Arrest

View Photos
Jamestown, CA — A man was arrested after trying to fight off a Tuolumne County Sheriff's Deputy while he was trespassing in a vacant home.
The Sheriff's Office reports that 20-year-old Curtis Shively of Jamestown had broken a window at a home on Ninth Street in Jamestown, and was staying inside. A deputy entered and found him asleep on a bedroom floor. After the deputy announced his presence, Shively tried to make an exit through a bedroom window.  Shively then tried to fight the deputy by punching and kicking him. The deputy was not injured and was able to subdue Shively and take him into custody.
Shively was booked into Tuolumne County Jail on charges of burglary, felony resisting arrest by force, trespassing and violation of probation.