Deputies Make Late Night Drug Bust In East Sonora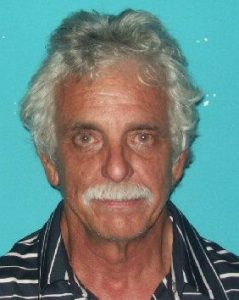 William Lonnie Todd. TCSO Booking Photo

View Photos
Sonora, CA — Neighbors concerned over an unfamiliar car parked at a vacant East Sonora home tipped deputies who arrested a local man on felony drug and weapon charges.
According to Tuolumne County Sheriff's spokesperson Sgt. Andrea Benson, shortly before 2 a.m. deputies arrived on the 21000 block of Glenwood Road to check the house. Through a kitchen window, she states, one deputy spied a plastic sandwich bag with what appeared to be a large amount of methamphetamine on the kitchen table.
On-scene, William Lon "Lonnie" Todd, 62, of Sonora, told deputies he had just purchased the property. Sgt. Benson adds that another man and a woman who were also there were determined to be guests and were released. As Todd admitted the meth on the table was his, deputies requested to look for more.
After getting Todd's consent, Sgt Benson recounts, "A search of a briefcase and a metal box near the same kitchen table revealed marijuana, more methamphetamine, plastic bags, and a digital scale. Included in that briefcase was a loaded gun. Todd denied ownership of the briefcase and its contents." She adds, "Deputies collected a total of 44.83 grams of methamphetamine and 31.42 grams of marijuana."
Subsequently arrested for possession of methamphetamine for sale, possession of a controlled substance while being armed, and possession of more than an ounce of marijuana, Todd was booked into the Tuolumne County Jail and was released with a court date after posting $50,000 bail.