How California Voters Feel About Clinton, Trump and Johnson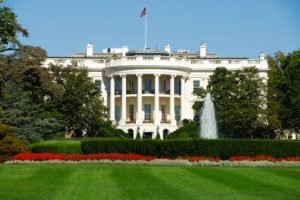 The White House

View Photos
Sacramento, CA — A new Field Poll looks at the Presidential race and the opinions of Californians about the Republican, Democratic and Libertarian candidates.
The poll, which ended July 2, found that 50% of likely state voters support Democratic candidate Hillary Clinton, 26% like Republican Donald Trump and 10% support Libertarian Gary Johnson. Additionally, 14% of voters remain undecided.
Looking at regions, Clinton has the most support in Los Angeles County, where 64% plan to vote for her, 11% for Trump, 6% for Johnson and 19% are undecided. Trump and Johnson do better in the Central Valley with 40% for Clinton, 38% for Trump, 15% for Johnson and 7% undecided.
Breaking down the state into two categories, coastal and inland, Trump leads the inland counties with 37%, Clinton 36%, Johnson 14% and undecided is 13%. In the coastal counties, Clinton has 55%, Trump 22%, Johnson 8% and undecided is 15%.
The poll also found that 53% of likely state voters have a favorable view of Clinton and 24% have a favorable view of Trump. Since the poll ended on July 2nd it remains unclear what, if any, impacts of news coverage and developments over the past week have had on either candidates favorability.