Erratic Man With Gun Arrested In Tuolumne County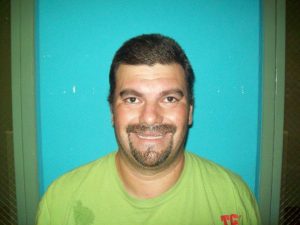 Ahrend Minners

View Photos
Sonora, CA — The Tuolumne County Sheriff's Office is investigating an early morning incident involving a man acting erratically with a gun in the Phoenix Lake area.
Sheriff's Office Spokesperson Sgt. Andrea Benson says the investigation is still ongoing so limited information is currently available. It happened around the seven o'clock hour. 37-year-old Arend Minners of Sonora, who has been taken into custody, reportedly drove through a gate at the Indigeny Reserve and hit at least one nearby fence in the area.  He later ended up at the Phoenix Lake Golf Course. He reportedly "spun donuts" at one portion of the course, causing damage. An unidentified 22-year-old male then went up to the vehicle to approach Minners about the damage he was causing, and Minners pulled out a gun and threatened the 22-year-old. Law enforcement soon arrived on scene and took the suspect into custody.  Some nearby roads were blocked off briefly while law enforcement was on scene.
Minners has been charged with assault with a firearm, brandishing a weapon, making criminal threats, and two counts of felony vandalism. His bail is set at $50,000, according to Sgt. Benson.