Twain Harte Road Rage Arrest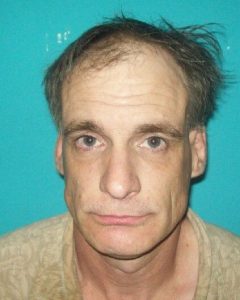 David Hammar

View Photos
Twain Harte, CA — A man was arrested following an alleged road rage dispute in Twain Harte over the weekend.
A witness reported to the Sheriff's Office that a man appeared to be chasing three juveniles in a car while driving his Toyota truck. The suspect in the truck, later identified as 44-year-old David Hammar, told Sheriff's deputies that the group in the car drove by his house and made threatening hand gestures towards him and his wife.
The Sheriff's Office reports that Hammar proceeded to intentionally ram the Chevy Cavalier on two separate occasions and it was pushed onto a pedestrian sidewalk, and into a building, near the corner of Joaquin Gully Road and Fuller Road.  The three people in the car feared for their safety and took off running. Law enforcement soon arrived and took witness statements. Two males in the vehicle returned and complained of back pain, however they did not seek medical attention. A female passenger did not return to the area.
Hammar was booked into Tuolumne County Jail on a charge of assault with a deadly weapon. He was later released from custody on $40,000 bail.