Cannabis Regulation Rolls On, Asphalt Plant Plans Teased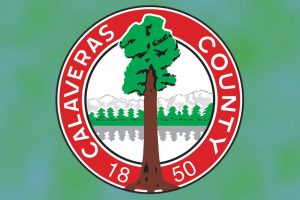 Calaveras County Seal

View Photos
San Andreas, CA – After nearly three-and-a-half hours' worth of board and public input Tuesday the Calaveras supervisors voted to roll ahead on its cannabis regulation route.
During a special morning meeting called for the purpose the Calaveras County Board of Supervisors voted 4-1 on three related action items with District 3 Supervisor Michael Oliveira continuing to embrace his solo holdout role on each.
While no one on the board evokes a stance that could be called strong pro-cannabis, four of the five members seem, after months of hashing over alternatives to be looking for how to best bring what District 1 Supervisor Cliff Edson estimates as perhaps a de facto, unregulated local marijuana industry some 30 years in the making out of the shadows and into compliance.
Kearney Opens With A Titillating Tidbit 
Ahead of what was already destined to an emotionally charged, opinion-packed morning, during public comments ahead of the agenda items, District 5 Supervisor Steve Kearney asked to speak. He subsequently delivered some surprising scuttlebutt about a hot topic in his jurisdiction that helped generate a recall petition against him that, still circling, must be filed before the end of the month in order to potentially make the fall ballot. Alluding to a lot of activity on social media over the past few months over a controversial application by the owners of Hogan Quarry near Valley Springs to establish an asphalt plant there, Kearney stated that, over the weekend, equipment from that location was picked up and moved to another property in the county.
Although he did not specify where or what the implications might be, social media postings placed it in the Carson Hill area, possibly at Carson Hill Rock Products, where a mitigated negative environmental impact declaration already in place would allow an asphalt plant to operate. It was also reported in a co-blog posting by Kearney and Edson that the county Air District office received authority to construct paperwork for CB Asphalt, the planned operator of the proposed Valley Springs plant. No other details were provided, including if the application meant that any plans were still potentially in play for the Valley Springs location near Hogan Dam.
Supervisor Mike Oliveira chimed in with an equally vague statement that would support such an assumption, He said, "With that information, I understand that is going to be on our side of the county and it is going to provide some jobs for some District 3 and 4 people and I am pretty happy about that," Oliveira said. He added, "I understand that we meet all the EPA requirements so far, so that is exciting for our job opportunities."
Ordinances Under Scrutiny
After that announcement the supervisors heard about 40 minutes of complaints from supporters of a cannabis ban initiative that was recently rejected by the Elections Office for having insufficient signatures due to a formatting technicality.
Following that, the first order was discussing the extension of the county's current urgency ordinance on medical cannabis cultivation that the board passed 4-1 on May 11, as reported here. Originally, the board, which may extend the ordinance twice, anticipated doing so for a maximum period of ten months and 15 days. Kearney suggested amending the date specifically to occur on Feb. 14, 2017, so that it would fall on the first meeting of that month, once the newly elected board was in place.
County staff reported that 198 registration forms had been received to date; of them, 151 commercial. With the June 30 deadline is fast approaching, all cultivators, including personal and caregivers must complete applications for their grows to be legal. Currently $761,000 in fees have been paid. For about an hour, cannabis growers wanting to become compliant weighed in alongside a mix of concerned citizens; some still seeking an all-out ban while others questioned how the ordinance could effectively be enforced, given the estimated hundreds of grows in place. In the end, the board voted 4-1 to extend the urgency ordinance, with Oliveira dissenting.
It took almost an hour-and-a-half of public comments punctuated by board discussion to generate 4-1 votes initially approving two draft ordinances that pertain to a temporary excise tax for commercial growers and moving that measure to the fall ballot. Both are due to return for possible adoption at the July 12 meeting.