Calaveras To Mull Temporary Commercial Cannabis Tax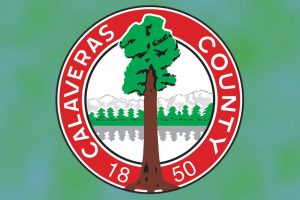 Calaveras County Seal

View Photos
San Andreas, CA – A temporary tax on medical cannabis cultivators is the topic of a special meeting called for Tuesday by the Calaveras County Board of Supervisors.
At the session, slated to begin at 9 a.m. in the board chambers (891 Mountain Ranch road), the supervisors anticipate extending the county's urgency ordinance passed in early May. Following that order of business, they will discuss a newly drafted temporary cannabis tax measure for voters to decide that would remain in place until the state Department of Food and Agriculture establishes its seed to sale tracking program. If approved by the board, the supervisors anticipate discussing consolidating a special election that would be consolidated with the November general election.
As drafted, in addition to the current $5,000 registration fee for commercial growers, the proposal seeks to impose a tax of $2 per square foot of canopy area for mixed indoor and outdoor commercial growers; $5 per square foot for indoor growers. Once the state system is in place, however, the tax would switch to one based on dry-weight flower and bud and dry-weight leaves and trim with an additional tax on the manufacturing of cultivated cannabis as well as a gross proceeds tax on retail medicinal cannabis businesses.
Under the urgency ordinance that was passed by the board back in May 10, commercial, personal and caregiver growers have until June 30 to register with the county Planning Department.
The supervisors are also facing a deadline of sorts, as in order for their measure to make the November ballot they must decide and have it ready for the Elections Office by the end of month.