Californians Have 'Potential To Create Genuine Harmony'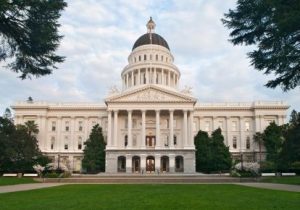 Sacramento Capitol Building

View Photos
Sacramento, CA — Praising California's diversity, the Dalai Lama says he believes that its people "can make a significant contribution" to the world.
During a Monday afternoon address to a joint session of the California State Legislature that lasted a bit more than 20 minutes, the Tibetan spiritual leader remarked that the many races and cultures in California provide "positive potential to create genuine harmony of the different races, different beliefs."
He emphasized that, even ahead of religion, proper teaching and learning is key to creating a more thoughtful and compassionate society that cares to take care of each other and the planet. Through this, he says, come sensible solutions, compromise and the path to a "happy humanity" and genuinely peaceful world.
The Dalai Lama, now touring the U.S., visited President Barack Obama at the White House last week and spent some time in southern California before his Sacramento stop. Ahead of his speech he attended a small luncheon with Governor Jerry Brown, Assembly Speaker Anthony Rendon and Senate President Pro Tem Kevin de Leon.