CAL Fire Cautions To Prevent Debris Burn Accidents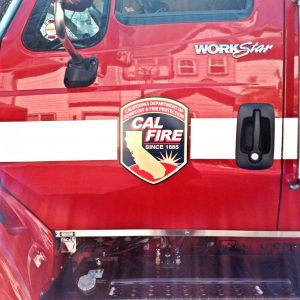 Cal Fire Truck

View Photos
Sonora, CA — Escaped debris burns this week have CAL Fire officials eyeballing local residents who may be working to create their defensible space in unsafe ways that might bring unintended consequences.
Due to two escaped vegetation fires in as many days that brought CAL Fire and other firefighting units out this week, CAL Fire Battalion Chief Matthew Gilbert says he is doing some timely outreach to ensure that property owners and caretakers are following safety rules and regulations.
"We just want to remind the members of the community to get a burn permit from their local CAL Fire fire station and to abide by the terms and conditions of that permit, in particular, having a burn pile that is four-foot by four-foot by four-foot and maintaining ten feet of clearance around the pile," Chief Matthews says matter-of-factly. "This also includes having a responsible person present at all times when a pile is burning, with a shovel and a water supply until the fire is dead out. That should help mitigate any escaped debris burn fires like we have been seeing recently."
Chief Gilbert, who is responsible for CAL Fire's Fire prevention and Law Enforcement program, shares that public resources code violation misdemeanor citations were issued to those responsible for the escaped control fires that occurred Wednesday and Thursday. Such citations, he says, are also submitted to the county district attorney's office, after which the court considers and determines what penalties might be levied.