Brown Signs Bill Aimed At Predatory ADA Lawsuits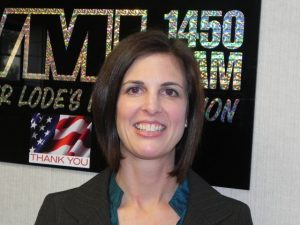 Kristin Olsen

View Photos
Sacramento, CA — Governor Jerry Brown has signed a bill authored by Republican Kristin Olsen that aims to curb "predatory lawsuits" filed in relation to the Americans with Disabilities Act.
The bill was co-authored by Democratic Senator Richard Roth and Republican Andy Vidak. Several Central Valley lawmakers have been complaining about a spiking number of lawsuits that have been filed against businesses by residents looking for ADA violations. Instead of fighting the lawsuits, several small businesses have chosen to simply close. The new law will give business owners 15 days, after being notified of the lawsuit, to address any specified violations. Those that have hired a Certified Access Specialist will receive 120 days to make repairs. The legislation also requires state agencies and local government building departments to send regular updates about changing ADA laws.
Olsen says, "Small businesses should be spending time and resources providing goods and services to their communities, and opportunity for their employees, not fighting predatory lawsuits. I applaud Governor Brown for taking a stand for California's small businesses by signing this legislation that will protect them from frivolous lawsuits, while ensuring that those who have legitimate ADA claims are not denied due process."
Lawmakers in favor of the bill noted that California has 40% of the nation's ADA lawsuits, but only 12% of the country's disabled population.