State Funding To Crackdown On Illegal Tire Dumping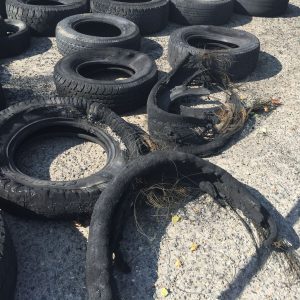 Tires

View Photos
Sonora, CA — Tuolumne and Calaveras counties have received state grants to make sure waste and tires are being properly disposed.
The California Department of Resources Recycling and Recovery (CalRecycle) is allocating $5.7-million in funding to 36 counties. Tuolumne County will receive $37,289 and Calaveras County will take in $46,006. CalRecycle notes that for rural counties the grant money will primarily help cover the costs of travel to the more remote locations for inspection and enforcement. It is noted that in Calaveras County, for example, many of the facilities and routine surveillance areas are more than an hour and a half from the county tire enforcement agency office. The money will help with the inspection of tire storage facilities and enforcement activities to prevent illegal dumping.
CalRecycle Director Scott Smithline says, "These grants ensure cities and counties have the means to enforce state laws that keep local residents and their environment safe. Both illegal dumping and improper storage of waste and used tires create a host of problems for people and businesses, from visual blight to significant health hazards."
Factors that went into the grants included population, the number of current illegal tire dumping sites in the county, and the number of inspections carried out during the previous year.