Seven Causes Gifted With Grants Totaling Over $90K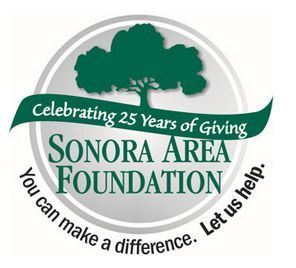 25th Sonora Area Foundationlogo2015

View Photos
Sonora, CA – Supporting unmet needs, hunger and mentoring, Sonora Area Foundation is also cutting checks this week for high school Sousaphones, communications and IT equipment.
As Foundation Executive Director Ed Wyllie explains, this latest batch of competitive grant awards, totaling $90,500 for local charitable needs, did not target a cap or total but merely addressed current opportunities to provide assistance, as they were identified by the various community agency applicants.
"You can have one month where the grant requests are fairly low in amount, and another…like this past month in April, where we had almost $200,000 in requests," Wyllie states. "So the board kind of takes them as they come and makes its decisions accordingly."
Six human needs and services programs receiving support from the foundation's Irving J. Symons Foundation for Tuolumne County account this time around include the Tuolumne GRACE Fund, which received $25,000 to assist residents with unmet needs that cannot otherwise be locally provided.
Lighthouse Ministries garnered $7,500 for meal and food pantry service works; Christian Heights Church was awarded $10,000 to support its meals service activities.
Infant Child Enrichment Services (ICES) was gifted $8,000 in order to upgrade its IT infrastructure; the Twain Harte Area Community Emergency Response Team (THA-CERT) received $5,000 towards purchasing radio communication equipment for the Twain Harte Community Services District's Twain Harte Fire and Rescue unit. The Sonora High School Band Boosters were given $15,000 to help replace the band's Sousaphones.
TeenWorks, through the foundation's Lucille Arnold Fund, which supports at-risk youth, was granted $20,000 to support its mentoring programs as well as help it build sustainability and capacity.
Potential donors interested in supporting the foundation's various existing funds – or establishing a new fund entirely, perhaps as part of a legacy – are always encouraged to contact the office and talk with Wyllie or Program Manager Lin Freer. Certainly, as Wyllie points out, "There are some times of the year that might be better for than others for some people…such as tax time, needing a tax deduction or…around the end of the year for making an end-of-year gift. But it is something that we encourage, and work with donors on a year-round basis."
Too, Wyllie points out, "The competitive grant program is something we do six times a year. We have completed February and April and will have another one coming up in June, so anybody who might be looking at [submitting] an application — we would need to have that in by May 31st."
To apply, learn more about the foundation, or support its efforts, contact the office directly at 209 533-2596 or click here.