Cyclists Will Ride For A Cause In Sonora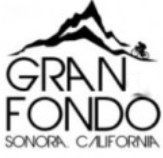 Gran Fondo

View Photos
Sonora, CA – Motorists will want to keep an eye out for more cyclist than usual on the Tuolumne County roadways Sunday.
Sonora Regional Medical Center has teamed up with the City of Sonora and the U.S. Forest Service to sponsor the annual Sonora Gran Fondo. The cycling event benefits the hospital's Live Well, Be Well wellness program offering free and low-cost exercise/health classes and support groups to the community.
The ride began in 2012 after Sonora was picked as a leg of the Amgen Tour of California and has continued every year since. "We held a promotional ride for local cyclists that year and have continued to offer the Sonora Gran Fondo ever since," says Gail Witzlsteiner, the Medical Center's Foundation Executive Director. "This year we have added two new rides to the event, a fifteen-mile mini ride and a fifty-mile ride out to Cherry Lake with a vehicle shuttle return. We hope the additional ride options will encourage more cyclists of varying abilities to participate."
SRMC provides the five ride choices below:
Rim Fire Century Ride – a 100-mile ride from Sonora Regional Medical Center to Cherry Lake and back.
Gran Fondo – a 70-mile ride to the Clavey River and back.
Medio Fondo – a 50-mile ride to Cherry Lake with a vehicle shuttle back. This is open to the first 25 riders to register for it.
Piccolo Fondo – a 30-mile ride to Tuolumne Park via Algerine and Yosemite Roads, and back.
Mini Ride – a 15-mile ride to Tuolumne Park. Riders provide their own transportation back.
The ride begins at 8:00 am and ends with a barbeque. Riders' can find their finish times on usacycling.org. Prizes will be handed out to the top three men and women finishers of each ride.