Supes Discuss Dispensary, New Sheriff, Business Center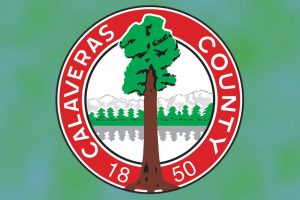 Calaveras County Seal

View Photos
San Andreas, CA – There is plenty indeed on the Calaveras supervisors' plate to discuss this week.
Aside from progress reports on the Butte Fire and local states of emergency due to the wildfire, drought and tree mortality issues, action topics involve the possible foiling of a medical pot dispensary operator's zoning appeal; planning for upcoming public interviews for a new Sheriff; and arranging for a supportive lease arrangement that will bring a new business resource center to San Andreas.
County staff is recommending that the board deny an appeal by Justin Catalano of the planning commission's unanimous decision to deny his submissions for a medical cannabis dispensary near Valley Springs. Catalano is still seeking an administrative use permit that would allow him to operate it in an office building at 3466 Toyon Circle, near facilities used by Calaveras Unified School District.
Catalano proposed subdividing a just over three-acre parcel, separating two existing buildings hooked to separate septic systems; so that the smaller parcel would meet the mandatory 1,000-foot minimum distance requirement from a school. He also filed change amendments for general plan land use and zoning in order to be dispensary permit eligible at the location.
Mixed Concerns Plague Appeal
While county planning staff maintained to the commission that the project, as submitted, met departmental standards, the commission interpreted that the supervisors would not support it as the county's current ordinance on medical cannabis dispensaries only allows them at sites zoned CP professional office.
The commission also heavily weighed various concerns by the Sheriff's office, and California Highway Patrol (CHP) about the location; along with Caltrans' desire for a traffic impact analysis. The supervisors are still struggling to adopt local rules for cultivating medical marijuana and possibly allowing for related commercial activities, as recently reported here.
Plans to hold public interviews for appointing a new Sheriff should accelerate at the meeting. According to the agenda documents, five candidates were interviewed by a ranking committee from the law enforcement community on March 30. One of the still unnamed candidates received a 100 percent rating from the ranking committee interviewers; the other two received scores of 62 and 58 percent.
Plans are to move the top three contenders forward, under previously set conditions as reported here. Tuesday the board is expected to direct staff as to the date it would like to present and interview the final contenders at a public session, along with other process details that might still be imposed.
Center To Focus On Calaveras Business
Also at the meeting the supervisors also anticipate making a public benefit finding that will allow them to give the nod to a one-dollar per year lease agreement with the chamber of commerce, which plans to establish a Calaveras Business Resource Center (CBRC) in the now vacant, county-owned Huberty Building. Located at 7 Main St., in San Andreas, it is situated within the heart of the county seat's arguably near-dead downtown.
As previously reported here, after securing the two-year lease, which is set to begin May 1, the chamber's leadership team and partners intend to apply for an Economic Development Administration (EDA) grant to fund the center. The new facility, seen as a boon to Butte Fire recovery efforts, will provide a host of support activities and resources to current and prospective businesses and nonprofits.
Among these are classes and workshops; shared office space and short-term subleases; access to office equipment and meeting space; a small retail store supporting participating businesses; and a mini-innovation lab, similar to the ones available in Tuolumne County, which provide specialized equipment such as for developing prototypes.
Board proclamations will recognize May as Mental Health Awareness Month in the county; May 6 as Child Care Providers and Early Education Teachers Appreciation Day. The meeting will open to the public at 9 a.m., following a closed session at government center's supervisors chambers (891 Mountain Ranch Road).