Defensible Space Costs Saver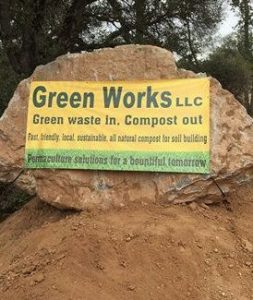 Green Works LLC

View Photos
Sonora, CA – As many are currently working to clear the required 100 feet of defensible space in preparation of fire season, Tuolumne County residents can get a free green waste drop off voucher.
The Tuolumne County Air Pollution Control District is handing out 2,500 vouchers on a first come, first serve basis. Control officer Gary Stockel indicates that green waste is clean vegetation, pine needles, cones, bark, lawn trimmings small trees, brush, limbs, wood chips and any green waste you are removing to create defensible space. One voucher is equal to one cubic yard of green waste. As Stockel explains, "A cubic yard equals 27 cubic feet in size, or three feet in length, width and height. It is approximately what would fill the bed of a small pickup truck."
There is a limit of four vouchers per household that expire on June 30. (Click here for a voucher application) Stockel says the district's goal is to encourage residents to try recycling or composting the material instead of burning. The vouchers will cover the cost of the $5 to $8 fee per cubic yard of green waste at the three local facilities accepting them, which are listed below:
Cal Sierra Earth Resource Facility: 209-533-0445
14909 Camage Avenue, Sonora, 209-533-0445. Open
Tuesday thru Saturday 8:00 a.m. to 3:30 p.m.
David Wise Plainview Slash Site:
Plainview Road and Hwy 108 (West Entrance), Twain Harte
Thursday thru Monday 8:00 a.m. to 4:00 p.m.
Green Works LLC: (209) 229-4562
18629 Eagle Ridge Road, Sonora